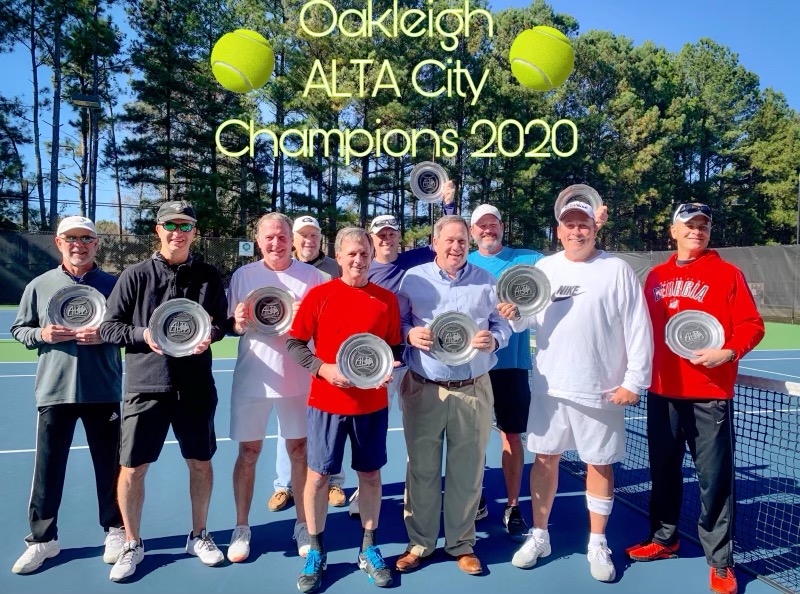 Oakleigh Tennis Team is comprised of different teams that play every season:
Mixed Doubles – This team starts the season in early January.  We call this the fun team.  It also plays during the summer months.   The team has a lot of married couples.  They are not always competing for the title, but have a lot of fun!
Men's Doubles.   The team made it to the second round of playoffs, Fall 2020 season.  This team plays Spring and Fall seasons on Saturday mornings.
Women's Doubles.   This team plays Spring and Fall seasons, on Sunday afternoons.
Men's Senior Doubles.  A 45 and older team.  The team lost the semi-finals in 2020.  The team plays once a year (Summer league) on Friday nights.
Men's Senior Day.  A 55 and older team that plays once a year, each Fall, on Wednesdays.  The team won the City Finals in 2020.
Women's Day. The team usually plays on Thursdays.  They won City Finals in 2019.
Oakleigh tennis teams have a lot of neighbors who play in other leagues, such as USTA, T2 and Ultimate Tennis.  The other teams are individual or double leagues. ALTA is the only tennis organization which Oakleigh tennis teams belong to. If interested in joining one of our Oakleigh Tennis Teams, please contact the team at tennis@oakleigh-online.org.